fR-Light Material
Turn any object into light on a material basis with fR-Light, now available in finalRender R3. It is a very flexible and versatile way to bring lighting to your scene. True area light with flexible area shapes any form so that any geometry can be a really true area light, including true area shadows from the shape of the object. fR-Light offers complete flexibility to mask light or apply a noise shader to distort the emissions, just by having a material to adjust!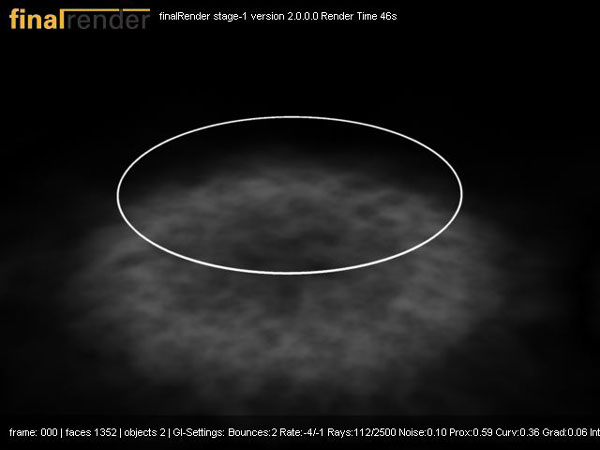 Above is an example of trying to render very thin/small geometry with a self-illuminated material. Using this method, it takes 45 seconds to render and produces a rather undesirable result.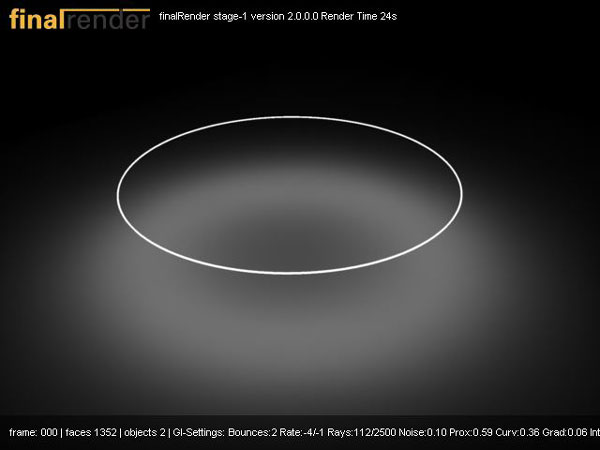 Alternatively,the example above using fR-Light Material, enables finalRender to use very small geometry to effectively light the scene. This render takes only 23 seconds and produces a very smooth well lighted result.
fR-Light material introduces the possibility to use a material as a true area light source. It is especially useful with thin objects because it helps to increase the speed of GI calculation. The usual approach of using a self-illuminated material, and letting the GI do the rest, will usually fail within objects.