fR-Fillet
Cutting Edge "Stuff"
finalRender R3 comes with a full load of advanced and ready to use materials, one of these being the all new fR-Fillet material which allows the user to easily add rounded and soft corners on every sharp edge of an object. This a extremely powerful rendering effect that can help in adding the last bit of realism to all of your renderings!
fR-Fillet CUT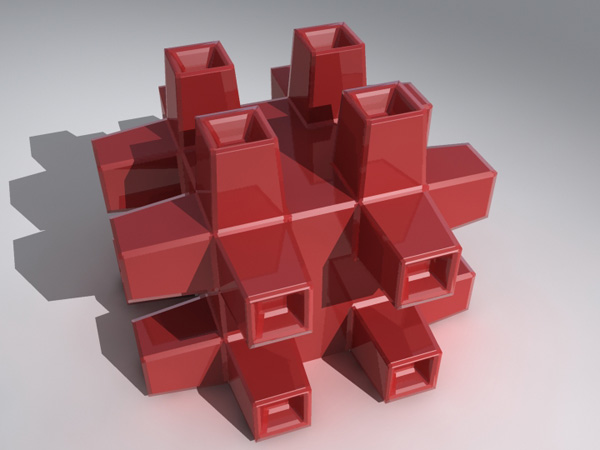 Did you ever have an object or a room with a huge amount of hard edges that you wanted to round? Simply apply fR-fillet in the shader and you can adjust the degree of roundness or indicate that you simply need a beveled cut edge.
fR-fillet MAP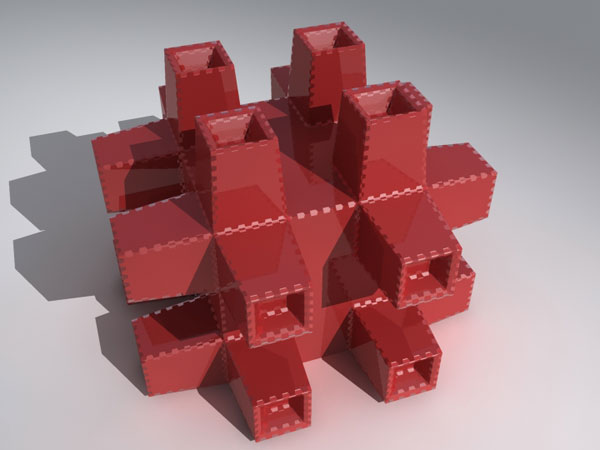 fR-fillet is "THE" shader for creating fillets or cuts at the edges of objects. This is a shader solution and not an actual geometry addition and therefore it acts very fast and can produce some surprisingly clean results.
fR-Fillet ROUND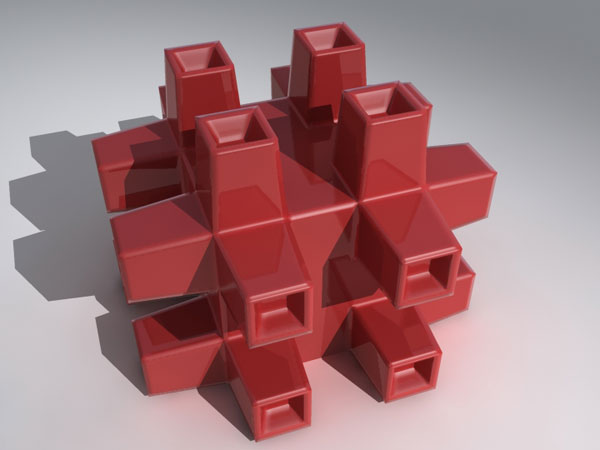 The fillet shader is a great shader to create rounded and soft edges on objects that usually have hard edges, by allowing you to set the smoothing radius around the sharp edges of the object.